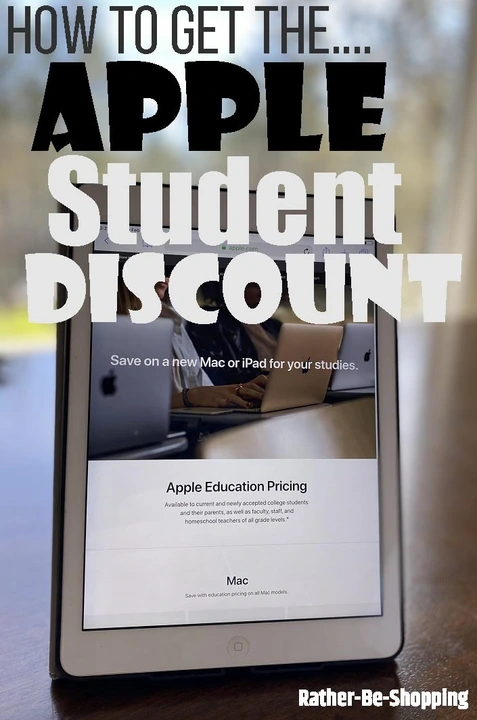 What is Apple's education discount?
Understanding Apple's Education Discount
As a student or educator, it can be quite challenging to find affordable yet high-quality technology resources. This is where Apple's education discount comes in. This program, also known as Apple Education Pricing, is designed to offer substantial discounts on Apple products for students, teachers, and other education professionals. In this article, we will explore the various aspects of this discount program and how you can take advantage of it.
Eligibility Criteria for Apple's Education Discount
To be eligible for Apple's education pricing, you must be a student, parent of a student, or an education professional. This includes K-12 students, K-12 teachers, higher education students, higher education faculty and staff, and homeschool teachers. Parents of students attending or accepted into a higher education institution are also eligible. You must be able to provide proof of your academic status or your child's academic status to qualify for the discount.
How to Apply for Apple's Education Discount
Applying for the Apple education discount is a straightforward process. First, visit the Apple Education Store online or an Apple Retail Store in person. You can also call the Apple Education hotline at 1-800-MY-APPLE. When shopping online, the education pricing will automatically be applied after you verify your academic status. In most cases, this verification is done through UNiDAYS, a third-party service that verifies your academic status. You may be asked to provide a valid .edu email address or upload a document, such as a school ID or transcript, as proof of eligibility.
Discounted Apple Products and Services
Apple's education discount offers significant savings on various Apple products and services. Some of the most popular discounted items include MacBooks, iMacs, iPads, and Apple accessories. The discounts vary depending on the product, but you can generally expect to save anywhere from 5% to 20% off the retail price. Additionally, Apple offers discounted AppleCare+ coverage, which extends the warranty and provides additional support services for eligible products. You can also save on select software and subscriptions, such as Apple Music and Apple TV+, by taking advantage of the student pricing.
Discount Limits and Restrictions
While the Apple education discount offers great savings, there are some limitations and restrictions to be aware of. First, there is a limit to the number of discounted products you can purchase each academic year. For example, you can buy one MacBook, one iMac, one Mac mini, and two iPads per academic year at the discounted price. Additionally, the discount cannot be combined with other promotions or discounts, such as the military or government discount. Finally, the education discount is only available for personal use and cannot be used for institutional purchases or reselling.
Maximizing Your Savings with Apple's Education Discount
There are several ways to make the most out of Apple's education discount. First, always compare the education pricing with other available discounts, such as promotional offers or refurbished products, to ensure you are getting the best deal. Second, consider purchasing your Apple products during the annual Apple Back to School promotion, which typically runs from late June to early September. During this time, Apple often offers additional perks, such as free AirPods or discounted accessories, with the purchase of eligible products. Finally, don't forget to take advantage of the discounted AppleCare+ and software subscriptions to further enhance your Apple experience.
In conclusion, Apple's education discount is an excellent opportunity for students, educators, and parents to save on high-quality Apple products and services. By understanding the eligibility requirements, application process, and available discounts, you can make the most of this valuable program and invest in the technology tools you need to succeed in your academic and professional pursuits.
About Author
Write a comment